A FARM BUILT WITH THE HORSES NEEDS PUT FIRST:
We feel very fortunate to be located at Red Gate Farm in Columbus, NC.  A boutique facility central to Landrum, SC, Columbus and Tryon, NC. and a 15 minute drive to Tryon International Equestrian Center.
Margo & Terry Savage built Red Gate to meet all of the needs of the horse's health and welfare.  The barn, paddocks and grazing field are designed for safe socializing and comfort away from the elements.  The covered arena allows for year round training, and the outdoor arena provides different stimuli, scenery and jumps and cavaletti for cross training.  Being located along the CETA trail system give us access to miles of trail for conditioning and hacking out.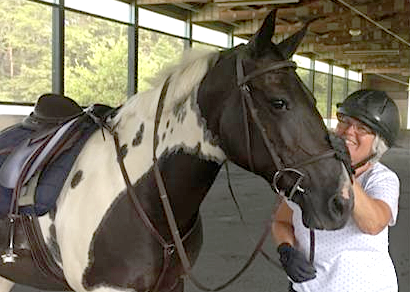 Having all the amenities needed to keep our horses happy and physically and mentally sound is the keystone to our success bringing them up through the levels.